Medical, Clinic & Patient
Management WordPress Theme
Stunning Layouts
Most Amazing
Hompages
Try Kivicare for Free
See our demo in action.
why choose us
Why People Trust Kivicare
Treatment
It is a long established fact that a reader will be distracted by the
readable content of a page when looking at its layout.
Try
Appointment
Booking
Built-in email notifications helps you to manage, schedule and book readily available in just few clicks.
Kivicare
Easy to Use
Shortcodes

Try
Patient
Dashboard
Patient's can manage their data, derive analytical insights to operate their health services with Kivicare.
Stunning Pages
Awesome
Inner Pages
Demo Responsive
Fully Responsive &
Retina Ready.
Kivicare is offers an optimal viewing experience across all devices, desktop and mobile. With Kivicare, your project is all set for the Hi Definition screens. All graphics sharp as tack!
Images, videos, and text will scale down for the smaller devices. Your site will look great even for those on the go! Fullpane is built to work on all modern browsers, across all devices, whether it's desktop, tablet, or mobile. Fullpane is even Retina ready, meaning your images will remain sharp on iPhones, iPads, and on high-resolution Android devices.
Demo Import
One Click
Demo Install
Set up your website in minutes with Kivicare, you don't have to make efforts putting up your project. Because we offer multiple homepage options you can select from and at the click of a button, this pre-built page transforms your project beautifully. Feed in the content and creatives and you are all good to launch.
Elementor
Build pages
creatively!
You no longer have to drag, drop and wait, with Elementor plugin in kivicare, you can beautifully design your front-end in real-time.
With some truly imaginative widgets, Elementor plugin is by far the most invaluable plugin for developers.
You can design high converting forms, beautiful portfolio and card skins, endless grid layout and style option all with Elementor in kivicare.
Fully Responsive
Improve your user-experience and have a significant SEO advantage.
Clean Codes
Kivicare is neat, functional and straightforward with all clean codes only which makes it inviting.
Redux Framework
Kivicare is supercharged with Redux framework and lets you build your site in minutes.
Elementor Builder
Create unique looking posts and pages in your WordPress project using Elementor.
Magnific Popup
Set the number of images to preload and build your health/clinic management project.
W3C Validation
All Pages are validated through W3C validator. To avoid any markup issues.
Free Updates
Get consistent updates to this Swiss-army-knife clinic management theme.
Well Documented
To assist you through Kivicare, we have step-by-step documentation.
Light Weight & Fast
Kivicare has an impressive number when it comes to light weight and fast loading.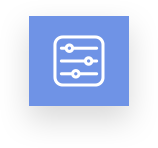 Theme Options
Kivicare offers stunning custom admin page so you can change settings.
Cross Browser
With Kivicare, you can ensure your projects looks brilliant in various browsers.
Creative Layout
Kivicare is packed with stunning and unique layouts that is crafted for the niche.
24/7 Support
With Kivicare you get professional tech support 24/7 while you're using the theme
JS Animations
Kivicare is optimized and has soothing animation and with JS Animation.
Google Map
With Kivicare, engage with your patients/users and drive action using Google Map.
Kivicare
is ready to use. Get it now!
Don't forget to appreciate our work. Rate us.