About Us
Curewell Therapies
Best sexologist in India with over 30 years of experience and thousands of positive feedbacks.

Curewell Therapies is a chain of clinics that offer treatments for all sexual disorders, skin and hair problems that are scientifically based and developed by a team of health professionals, including Ayurvedic doctors, naturopaths & nutritional consultants. We are the specialists for erectile dysfunction treatment, premature ejaculation treatment, infertility treatment.

The programs are safe and proven and are designed to deliver fast and safe results. Dr. Sudhir Bhola's (Best Sexologist in Delhi) main goal is to ensure that his patients find a successful path that will lead them towards a better & healthy life.
Gurgaon – 6:00 PM to 7:45 PM (Mon – Sat)
South Delhi (Sultanpur) – 3:00 PM to 4:45 PM (Mon – Wed, Fri)
SENIOR DOCTOR AND FOUNDER OF CUREWELL THERAPIES
If you are looking for a clinic visit at Sultanpur, Rajouri Garden or Gurugram, visit the link below and book an appointment with Dr. Sudhir Bhola. The clinics are open from Monday – Saturday. For online consultations, click on button below –
specialization
We Provide Best
Treatment
Best sexologist in India with over 30 years of experience and thousands of positive feedbacks.
Erectile Dysfunction Treatment
When a male is unable to get a proper hard erection or if he is unable to maintain an erection of the penis, it is known as ERECTILE DYSFUNCTION. Erectile dysfunction is generally a sign of a physical or psychological condition that can cause stress, strain, etc. Our doctors provide the patients with the best, most advanced, and herbal-based medication and therapies for natural and SAFE treatments.
Premature Ejaculation Treatment
Premature ejaculation is when a male gets ejaculation sooner during an intercourse (even with an oral activity without any penetration) while he himself or his partner is still not satisfied. With proper guidance along with safe Ayurvedic and herbal medications and some exercises, one can get rid of P.E. permanently. Our treatments don't require any surgeries or invasive methods.
Phimosis / Balanitis Treatment
Phimosis can be treated without undergoing any surgical process through some exercises along with some medications. While having intercourse, the tight foreskin can even lead to Para-phimosis which can leave the person in excruciating pain if not treated on time. Not keeping proper hygiene can also lead to Balanitis (a condition where the glans of the penis get inflammation). Consult with us today.
Male / Female Infertility Treatment
Male infertility disorder in above 90% of the cases is due to low sperm count or poor sperm quality or low testosterone level. The most common cause of infertility in women include problems with ovulation, damage to fallopian tubes or uterus, or problems with the cervix. You can book an appointment with the doctors at Cure Well Therapies for better guidance and solutions for fertility disorders.
Who we are
About
Us
Dr. Sudhir Bhola is the best Ayurvedic sexologist doctor in Delhi, Gurgaon who currently practices at Sultanpur M.G. Road, Gurugram, and Rajouri Garden in India. One of the few doctors in Asia who provide Linear shock wave ED therapy (most effective impotence treatment without medicines) in India. He is a member of the European Society for Sexual Medicine, The National Ayurvedic Medical Association of U.S.A., The International Society for Sexual Medicine, The American College of Sexologists. He has been awarded "Rashtriya Swasthya Rakshak Gaurav Samman" in 2014 for his contribution to serving society by giving free treatments.
SENIOR DOCTOR AND FOUNDER OF
CUREWELL THERAPIES
PSYCHOSEXOLOGIST AND MANAGING DIRECTOR OF
CUREWELL THERAPIES
Achievements
Our Achievements
& Awards
Dr. Sudhir Bhola honored on national and international levels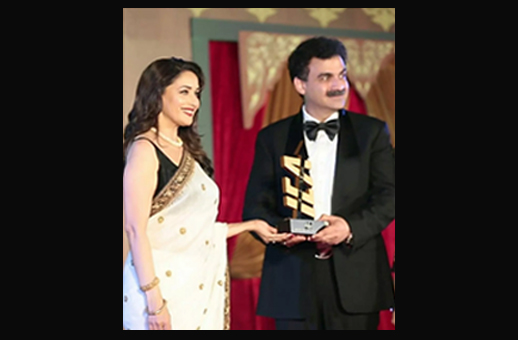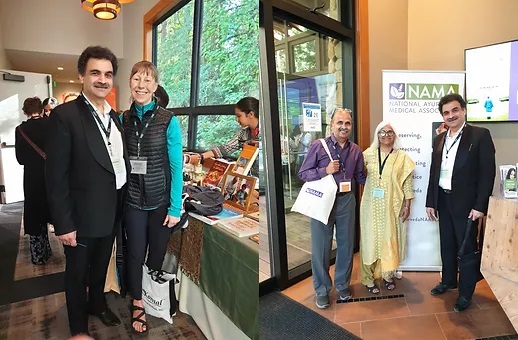 testimonial
What Our Patients
Say
I visited Dr. Sudhir Bhola in 2019 for an early ejaculation problem in the hope to get a permanent solution as I had wasted more than 1 lakh rupees on different over-the-counter products which give symptomatic relief for a limited time. I have been married twice and changed many partners before due to this problem. I was given a reference to the best sexologist in Delhi, Dr. Bhola from a urologist doctor friend of mine. I started his medicines in which there were only herbal ayurvedic medications which had no side effects but only positive signs on my body. Firstly my erections were getting better, after which my timing was improving slowly after each intercourse session. My strength and energy levels also increased significantly. Within 4-5 months, my problem was cured and to date, I haven't faced any issues.
I was very active in sports, always ate healthy food. The only problem I had with my life was premature ejaculation. I was suffering from early discharge issues since I started masturbating at a very young age because of which later on, I even developed anxiety and depression which further deteriorated my erections. In my Sexologist near me search result, I found the doctor in Gurugram. I started his medicines which were ayurvedic in 2018 and within 3 months everything changed like I never had a problem. Thank you, doctor.
I started working out at the age of 15. Everything was fine until I was only taking a natural diet and general health supplements. The problem of reduced testicle size, lack of libido, and weak erections started after the usage of some unknown steroids, given to me by a gym trainer for overall body growth. It was the mistake of my life. My body's natural, total testosterone came out to be only 150. After looking for a sexologist in Delhi, started testosterone treatment at Curewell Therapies and after 2 months only my T levels were 550 plus without any injections or steroids. All thanks to his herbs-based medicines.
11000 +
SATISFIED PATIENTS